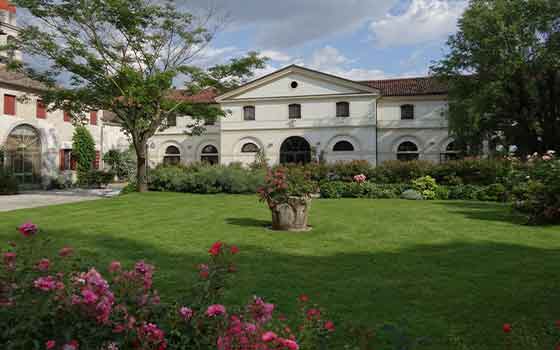 Villa Marcello Loredan Franchin
Via Prà di Levada, 6 - 30022 Ceggia (Venezia)
Email:
info@villamarcelloloredanfranchin.it
Phone:
Location:
Via Prà di Levada, 6 - 30022 Ceggia - Venezia
Business Hours:
Monday - Friday: 9am to 5pm
Saturday: 9am to 2pm
Sunday: Chiuso
Distanza da Venezia:
A soli 49 km di autostrada. Raggiungibile con l'Autostrada A4 (VE-TS), a 5 km dalla uscita "Cessalto".
Distanza dall'aeroporto "Marco Polo" di Venezia-Tessera:
Circa 30 minuti via autostrada.
Distanza dal mare
Distanza da Caorle, Jesolo: circa 15/20 Km.
Distanza da San Donà di Piave: 10 Km (ampia disponibilità alberghiera)